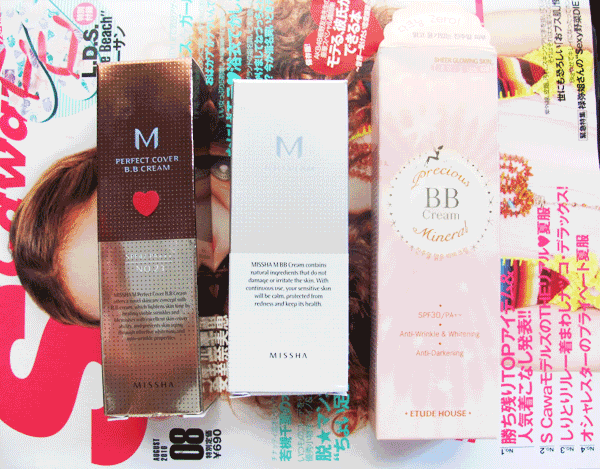 I've heard so much about BB creams but I havent had the opportunity to try yet so
I was super excited to come across this contest hosted by Riya from
pinkstrawberries
.
I hope I win one.
So what is BBCream?
It stands for Blemish Balm Cream. It's an all in one cosmetic/skincare product which I read, initially gained popularity in Korea. The difference between BBcream and other make-up applications is that it is a
skincare product combined with make-up. I think its great for me bcos Im always on the run and traveling, so having a product that does it all saves me so much time and luggage space.
So BBCreams give you a flawless complexion by acting as a foundation or a make-up base to conceal blemishes & discoloration as well as supply ur skin with nutrients to make it feel smoother and softer. Most of them contain SPF and depending on the brand, may offer anti-wrinkle, scar healing or whitening benefits.
One thing that I noticed after trying the BBCream that I won from this contest is that the product is a little too light for my skintone. I dont have a fair complexion like most asians love back in asia so I had to experiment and mix it with my tinted moisturizer. Most BBCreams are formulated to be lighter. If you're a fellow tanned skin beauty, don't fret. Try this one: MISSHA M Perfect Cover BB Cream NO 31