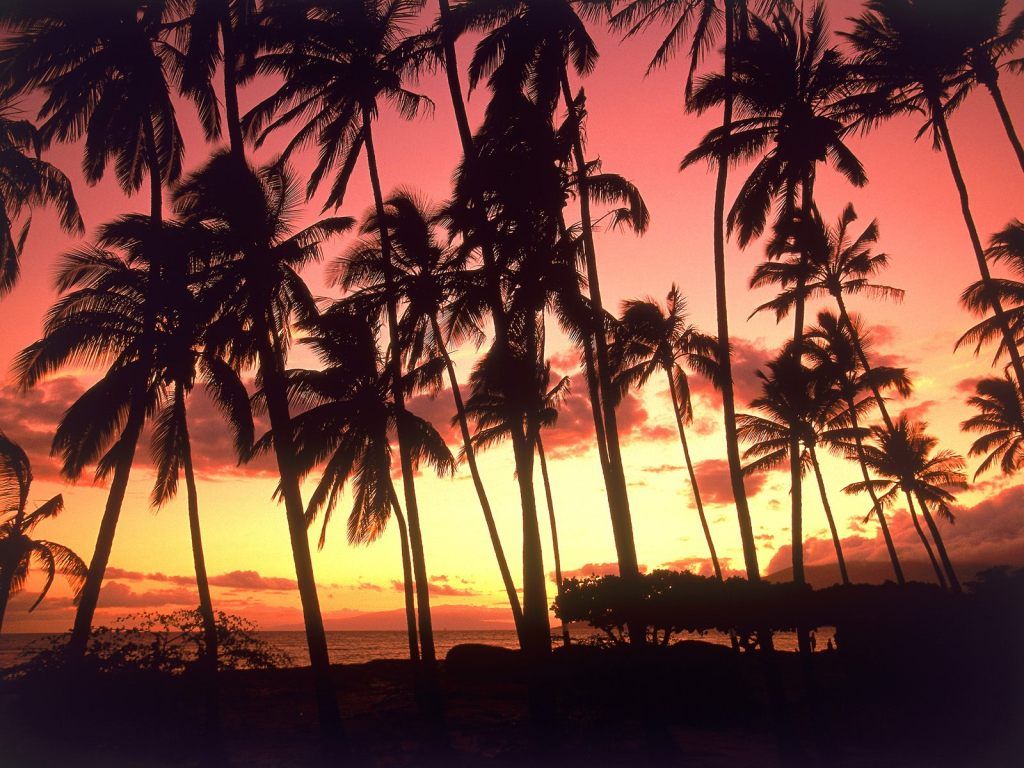 Hi Darlings,
Enjoying your summer so far? Summer at my end of the rainbow has been cloudy and wet. It still feels like spring here but luckily I'll be on the plane flying to a tropical island soon. I'm heading to Hawaii this wknd for the very first time and I can't wait. Im starting to feel the flutter of butterfly wings in my stomach. It's been 2 years since I've felt sand between my toes & the extremely satisfying feeling of sippin on a refreshing Mojito. (
Mojito by day, Sangria by night
) My last 2 trips were to Vegas - not quite tropical but nonetheless still one of my fave spots. I love the energy of Vegas and I can't wait to find out what the energy in Hawaii is like.
Me and my sweetheart will be staying in Waikiki. I've heard so many good things about Honolulu and can't wait to explore the Island.
I wouldn't say I'm well traveled bcos there are soo many places I havent been yet and would
love love LOVE
to see but at the same time I've had my share of flying - of airports ( i have yet to check out the
yoga room at the San Fran airport
), of "
cookies or trailmix
?", of pretending to listen to the safety talk they give on the plane, of the excitement that's created when I hear the wheels of the plane touch down ....of packing and unpacking.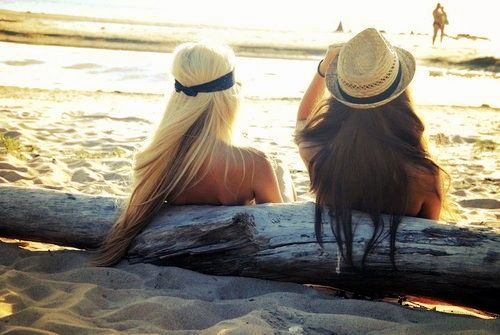 In the beginning I wasn't too great at packing. I would pull a whole bunch of items out from my closet and try to fit everything in by folding them neatly into my luggage. But to my dismay, it wouldn't stay that way. I found myself constantly rummaging thru my suitcase during the trip - trying to find things and sometimes cleaning up stuff bcos my
shampoo decided to pop open like a champagne bottle on New Year
Eve. Not fun! Traveling and vacationing aren't meant for un-necessary and
PREVENTABLE
stresses like that.
I still get pulled aside by Customs (unnecessarily). I experience delays. That stuff I can't control. But for the things that I can control, why not take the drivers seat? Here are a few strategies that have worked for me. I hope you will try them out the next time you're packing your bags to go on holiday! And if you have any tips of your own to share - ohh please do =)
Cheers to that. Let's clink our shampoo bottles to toast the world and all it has to offer. Happy travels everyone.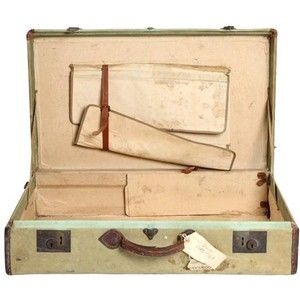 *
Deliberately plan your outfits
. I know its sometimes easier not to put much thought into it but if you do, it saves a HUGE amount of time. I've had times where I've had too many things in my suitcase. You think - more items equals more options right? Yes, but that's not necessarily ideal. You'll spend more time trying stuff on & it becomes harder to make up your mind. Wouldn't you rather spend your vaca time out in the sun being a beach bum or renting a beach cruiser to explore the city instead of being in your hotel room going through all your tops to see what will go with your skirt...or wait - should you wear shorts instead?
Make the process fun. I mean - that's one of the fun things about being a girl right? - dressing up, playing around with different looks. I add to a growing file of photos from the internet that I look back on for outfit ideas. You can find lots of looks on
Pinterest
and start your own collection. Or there are plenty of websites out there like
LOOKBOOK
or
chictopia
for inspiration.
Using these lil treasures for inspiration, spend a day looking thru your closet and putting pieces together. What helps me organize my wardrobe is an app called StylishGirl. I havent added every single item in my closet to the app. Its a process lol but this app has been very efficent in keeping track of items. Its hard for me to explain all the capabilities of this app so you can check out the link or download it and see for yourself.

*
Purchase travel sized items
. I used to travel with full bottles of champagne. Oops I meant, shampoo lol and hairspray and such. Not a good idea. I dont know why I did it for so long. It adds extra pounds to my suitcase and now with the airline's weight limitations, you don't want to be paying extra charges. It's also a good idea to look into investing in travel size hair straighteners or if you use something like the Clarisonic they have the Mia. You can find a lot of travel sized products at Sephora.
*
Find a place for everything
. I'm sure you've heard this advice before to help declutter your life. Can't find your keys? Can't find your wallet...oh where is that darn iPhone of mine. If you keep these things in the same place all the time then the chances of you misplacing them don't happen.
This also applies to packing. Once you figure out how and where to keep certain items then keep it that way. Every time you pack for a trip always use the same sections in your travel bag for the same thing you did last time. If you use the inside compartment of your suitcase to put your bikinis then keep it that way. It'll help you remember where you put things and you won't find yourself one night, stumbling blindly looking for your glasses.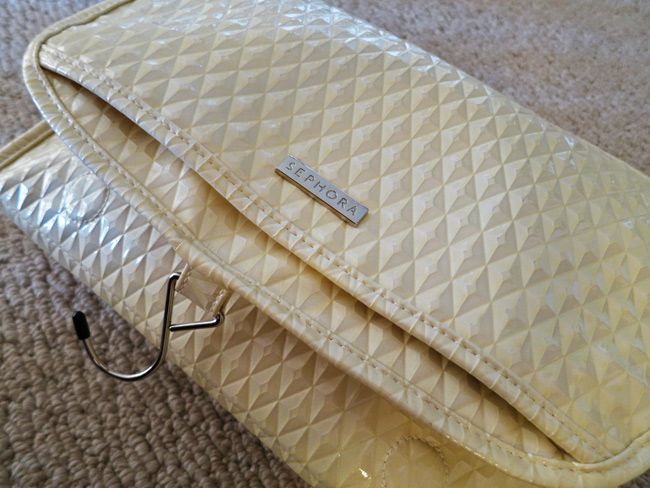 *
Make use of a travel bag.
I got this one from Sephora. Instead of sticking all my products in a plastic bag and having to go thru them, I can sort and organize my things with this. Its good for small item stuff as well like hair pins, hair ties, contact case, band aids, advil...
*
Frommers
My sister got me these for xmas. I think its soo handy and the most clever thing ever. When you unfold them they become containers to seperate your clothing. It comes in 3 sizes. One bag I keep my intimates, stockings, socks. Another I use for my accessories and I keep the other for dirty clothes. If you don't want to spend money on these you can also use
Ziploc
® bags in different sizes. Just as good.
* Carry on. Its a challenge to pack shoes. Who else has this problem? Its not just deciding on which shoes to bring but also the akward shape of them really take up a lot of room. That's why I pack all my shoes in my carry-on. It gets a bit heavy to lift above your head when you're trying to store it in the overhead compartment of the plane so hopefully there's another passenger around that can help you with it. Then when they ask you why its so heavy you can cheekily reply... "oh - you know, a girls got more than one pair of favorite shoes" ;P