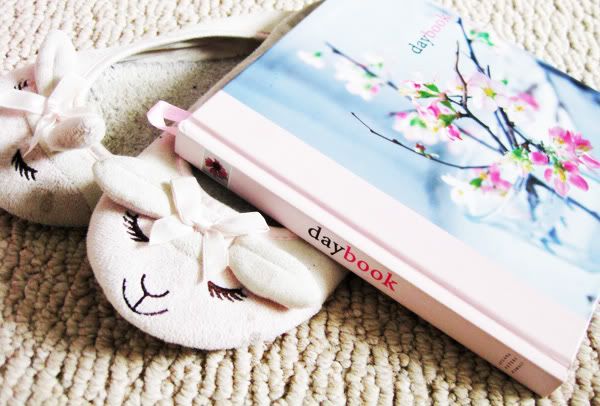 Memory... is the diary that we all carry about with us.
~Oscar Wilde
I've had this habit of buying calenders every year and filling them up. Im so glad I did because there are a lot of things I wouldn't have remembered. I already have trouble recalling what I did 2 weeks ago never mind what i did 2 yrs ago. This is a great way of keeping record and I want to share it with you guys in hopes that you will start doing so as well (if you don't already).
On each day I also write how Im feeling so its easy to keep track of my moods and my mood patterns. I notice my energy changes during the month and how they relate to the moon cycles as well. When you record these things down it gives you a chance to notice your patterns and energy levels so you can better work with it, not against it. For example, I know that I get irritable and have a hot temper 2 weeks before my period. So instead of doing reflective & inner work at this time and making myself even more frustrated I divert the excess energy into strenuous activity like cycling, or taking a aerobics class. I realized that I can also use this dynamic energy to work & burn thru difficult challenges.
Another great thing about keeping track and recording what I do each day is that if you ever need a specific date you can just go back and check. Say you're going thru your photos and forget what day it was taken. No problem. Or if you want to remember what day you met a specific person or when you and your man had your first date.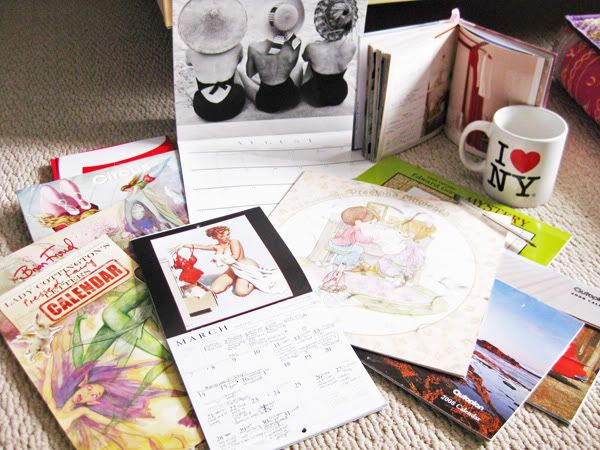 These are some of the calenders that I have gone thru in the past few yrs. The first one I started was in 2002. This is the perfect time to start especially since there are mad deals on calenders now. I just got mine for 2011. 75% off! Let me know how this works out for you =)